Filter by Category
Adult Classes & Workshops
AW4-23 Lino Cut Block Printing
with Megan Karcher

Apr 14, 2023 at 6 pm

, runs for 2 weeks
Learn all about relief printmaking techniques and explore the use of design, pattern and negative and positive shapes to create beautiful works of art! Students will first create a design which they will carve into a rubber block and will then print on a variety of surfaces including fabric and paper. Students will come away with their own stamps, ready to be used over and over as well as a variety of beautiful printed pieces.
Location: Crossett Brook Middle School
Adults & teens 14 and up or 12/13 with a parent
Will run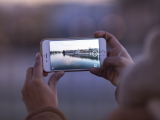 AW4-23 Phone Photography
with Kenrick Fischer

Apr 16, 2023 at 10 am

, runs for 1 week
Join professional photographer Kenrick Fischer for a fun and informative workshop on using your phone as a camera. Improve your phone photography skills by learning basic best practices for utilizing today's mobile phone cameras. Explore using preset photo modes, techniques to select focus and/or exposure, basic composition ideas, lighting, scale, and perspective. Learn ways to creatively capture candid shots, people in motion and more. 
Teens 14+ and adults (12/13 with parent)
Cellphone required (be sure to charge)
AC4-23 Photography - Moving Beyond the Auto Setting
with Kenrick Fischer

Apr 23, 2023 at 10 am

, runs for 3 weeks
Are you ready to move beyond using the "auto" setting on your DSLR camera? This course will give you more creative control of your image results! Learn about photography concepts vital to well composed images using your DSLR or mirrorless camera system. Learn how the three main parts of the exposure triangle - aperture, shutter speed, and ISO function, and how each contributes to an images' exposure. In addition, this course will cover:
An introduction to image effects created by manually controlling one point of the exposure triangle.
Two common partially automatic modes; shutter priority and aperture priority
A general overview of how different lenses effect photography
Image effects; blurring, soft backgrounds
Practice going full manual mode
Composition ideas - Golden Ratio and Golden Section, leading lines, symmetry, and balance.
Finding contrast through such elements as shapes, color, or light. Touch on advanced ideas such as chiaroscuro.
This course is for those who have a DSLR or mirrorless camera in which shutter speed, aperture, and ISO can be independently operated. It may also be useful to those with a point and shoot with the same functionality (but lens choice will not be applicable).
Day 1 & 2 will be in the classroom; 10:00 am - 12:30 pm.
Day 3; 10:00 am - 12:00 pm - will be spent on an outdoor photo shoot (location TBD) practicing and applying techniques learned. Students will be able to upload their photos to a drive file for sharing and discussing.